Tags
#photography, agriculture, award winning, awards, Castle Rock, colorado, colorado agriculture, colorado honey, craft mead, craft meadery, DJ Kurtz, honey, honnibrook, honnibrook craft meadery, honnibrook meadery, lincoln rogers, mead, meadery, Michael Fagan, monofloral honey, photography, premium honey, the fence post, the fence post magazine
Actually… it is both! Colorado Mead AND Colorado Honey.
My article with photography about Honnibrook Craft Meadery (in Castle Rock, CO) using premium Colorado honey from Lockhart Honey Farms for award winning success is now posted on The Fence Post magazine's website.
https://www.thefencepost.com/news/its-colorado-mead-honey/
I had a great time talking with Kurtz and Fagan, as well as Leo and Laura Lockhart, for the article. Many thanks to all four for their courtesy and generosity with their schedules.
And in case you were wondering… the mead is excellent!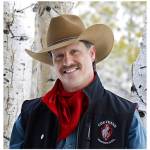 You can also find Lincoln Rogers on
www.lincolnrogers.com and the conservative,
Pro-America social media platform USA.Life
I like it there!