Tags
#photography, Air Force, Air Show, amazing, best, country, excellence, F-16, flight, flying, formation, inspire, jets, lincoln rogers, military, pilots, skill, talent, Thunderbirds, United States, usa, USAF Thunderbirds, west, western, Wyoming
I had the privilege of being able to photograph a practice session the USAF Thunderbirds team was performing in preparation for an upcoming air show at F.E. Warren Air Force Base in Wyoming. The flying was impressive and inspiring and the team members I was able to interview were just great to speak with about what they do and their thoughts about being a part of the Thunderbirds team. I have had a bit of time to be able to work on just a few photos, so far, and thought I would share them. I will be putting together an article with photos for publication in the near future.
I had a blast photographing the practice and interacting with a number of great people from both the Air Force base and the Thunderbirds team. They were all outstanding.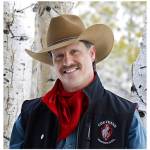 You can also find Lincoln Rogers on
www.lincolnrogers.com and the conservative,
Pro-America social media platform USA.Life
I like it there!