Tags
Air Force, Air Show, amazing, best, country, excellence, F-16, fighting falcon, fighting falcons, flight, flying, formation, inspire, jets, lincoln rogers, military, photography, pilots, skill, speed, talent, Thunderbirds, United States, usa, USAF Thunderbirds, west, western, Wyoming
After photographing the practice session of the USAF Thunderbirds demonstration squadron on July 25, I was able to also photograph the 2022 Wings Over Warren Air Show at the F.E. Warren Air Force Base in Cheyenne, WY on July 27, 2022. I will post more photos as I work on them from the show, but I will start with this one that I like quite a bit.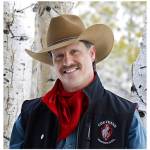 You can also find Lincoln Rogers on
www.lincolnrogers.com and the conservative,
Pro-America social media platform USA.Life
I like it there!