So far, all is quiet on the "hacker threat" front regarding my LLC's business website and related accounts. It was likely a case of hoping to con me into paying them a ransom in Bitcoin.
Quiet as well regarding the report I made about the ransomware type threat to the federal CISA agency. Not surprising on that front, at all. I don't expect much help from the government.
As I mentioned before, God has my back. No matter what happens, He has promised He will  "cause all things to work together for good to those who love God, to those who are called according to His purpose." ~ Romans 8:28
You can find the above stock image on BigStock.com. https://www.bigstockphoto.com/image-239364/stock-photo-mouse-binary-code
Hope you all had a great weekend.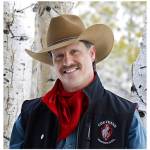 "You shall know the truth, and the truth shall make you free." ~ John 8:32