Tags
bill and karolyn slowsky, blessings, business expense, computer, computer shopping, fast, God, laptop, lincoln rogers, obsolete, photography, slow, Slowsky, speed, stewardship, technology, time, turtles, upgrade, west, western
I call myself a "Slowsky." If you recall the old (and very funny) commercials with the turtles talking about internet speeds, that kind of describes my approach to new technology. I just don't feel any need to have the latest and greatest anything related to technology. Me and Bill & Karolyn Slowsky, we think alike in that department.
As a result, I take my time and research. I read (and read some more) and compare and think about and pray about business decisions and purchases I need to make for my writing and photography LLC. I try to be a good steward of the blessings God has put in our lives and squeeze everything I can out of what I purchase and what I use. Heck, I squeezed 14 years out of my last pro DSLR camera before finally upgrading last year to the latest Canon DSLR (which I love, by the way).
But computer technology, hardware, software and peripherals all seem to warp-speed into the market, these days. My photography and video editing workflow with my current 4-5 year-old business laptop used to be quick and seamless. Now, the workflow can be glacial and frustrating to the point where it seems a legitimate option to just throw the thing out the window. I think I would likely get the same amount of work done that day!
Stock image by Lincoln Rogers of time moving fast on a clock — You can find this image on Shutterstock.com
So the time has come to pull into the fast lane and upgrade the business laptop. As a Slowsky, you can bet I have researched like crazy and this time the product will be a laptop that will (hopefully) handle a longer period of time and will certainly be upgradeable to keep using as technology keeps trying its best to make the thing obsolete. To me, that is part of being a good steward of the blessings God has put in our lives.
I will give it a whirl in the near future and let you know the make and model if it works great. I like to pass along information on things that work! In the meantime, I will make sure I steer back into the slow lane as soon as I can. Right behind Bill and Karolyn…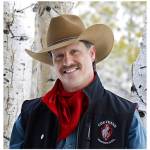 "You shall know the truth, and the truth shall make you free." ~ John 8:32