Tags
#photography, 2022, award winning, colorado, country, cowboy, cowboys, cowgirls, Elizabeth, elizabeth Stampede, freelance, honored, lifestyle, lincoln rogers, medium rodeo of the year, mountain states circuit, photo, photography, rodeo, rodeo of the year, rodeo queens, rural, volunteers, west, western, winner, winning
One of my favorite rodeos — the Elizabeth Stampede in Elizabeth, CO — won the Mountain States Circuit title (again) for Rodeo of the Year, this time for the designation of Medium Rodeo of the Year.
Well deserved honor for all the good folks who put that rodeo together. Just from my vantage point of covering it for publication year in and year out since 2003, I can tell you it is a labor of love for all involved.
Thanks for stopping by!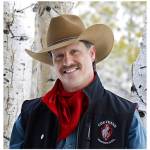 "You shall know the truth, and the truth shall make you free." ~ John 8:32