Tags
#photography, 4-H, agriculture, agriculutral, animal, animals, barn, barnyard, CALF, Castle Rock, colorado, connecting, country, farm, farm animals, farming, foundation, leadership, life, lifestyle, lincoln rogers, nonprofit, pig, pigs, ranch, ranching, rural, turkey, turkeys, video, youth
The Colorado Agricultural Leadership Founding Foundation (CALF) held its annual Farm & Ranch Day on May 28, 2022 on the grounds of the historic Lowell Ranch outside of Castle Rock, CO. CALF's mission is to connect youth and agriculture and raise the awareness of the importance of agriculture for our future. I am working on a story and photos to be published in The Fence Post magazine in the near future, but created a short video of the event to be shared and enjoyed in the meantime. It is located on the Rumble platform. Just click on the link or the image to go to the video.
https://rumble.com/v16rl6t-calf-farm-and-ranch-day-may-28-2022.html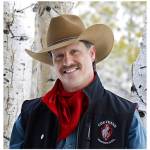 You can also find Lincoln Rogers on
www.lincolnrogers.com and the conservative,
Pro-America social media platform USA.Life
I like it there!