Tags
#photography, aspen, aspens, autumn, beautiful, beauty, color, colorado, colorful, creation, fall color, flow, flowing, forest, gorgeous, landscape, lincoln rogers, mountains, natural, nature, outdoors, photo, photography, river, rocky mountains, scenic, stream, Tree, trees, vacation, water, waterfall, west, woods
My wife and I went to the mountains recently to check out the last of the fall color. Heading up towards Mt Evans before snow was forecast for the next day, we were able to see some of the last Aspens with brilliant color in the season.
While the Aspen color was gorgeous, they weren't the only scenes of beauty the Colorado mountains had to offer us. On our way up the mountain, we stopped by this peaceful river scene to admire it and take some photos.
The variety of beauty to be found in the Colorado Rocky Mountains is just amazing. What a blessing from God. May we never take it lightly.
By the way, if you really like that Rocky Mountain forest and stream image, you can find it on my fine art gallery online — https://fineartamerica.com/featured/mountain-river-serenity-lincoln-rogers.html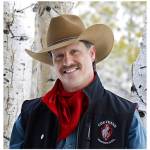 You can also find Lincoln Rogers on
www.lincolnrogers.com and the conservative,
Pro-America social media platform USA.Life
I like it there!