Tags
#photography, bull, bull ride, bull rider, bull riding, bulls, champ, champion, champs, colorado, country, cowboy, cowboys, elizabeth Stampede, Extreme Bulls, lincoln rogers, popular, PRCA, ProRodeo, rodeo, rural, sage kimzey, small town, west, western, world champion
There are a lot of reasons I enjoy photographing the Elizabeth Stampede Rodeo in Elizabeth, CO. 1 – It is a small town rodeo and I appreciate that vibe, having grown up in a small town in the Midwest, surrounded by lakes, rural farmland and orchards. 2 – The people that put on the rodeo and all the volunteers that make it work are incredible. Quality folks all the way to their core. And because good things come in threes… 3 – World champions past and present will make appearances at the small rodeo, which lets you know what a quality run rodeo it really is.
Along those lines, I photographed the Friday night Extreme Bulls competition and was blessed to be able to talk afterwards with 7-time PRCA world champion bull rider Sage Kimzey AND ProRodeo Hall of Fame bull rider Charlie Sampson. To top it off? They are both great guys.
I love what I do!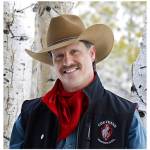 You can also find Lincoln Rogers on
www.lincolnrogers.com and the conservative,
Pro-America social media platform USA.Life
I like it there!