Tags
Air Force, Air Show, amazing, best, country, excellence, F-16, F.E. Warren Air Force Base, fighting falcon, fighting falcons, flight, fly, flying, formation, inspire, jets, lincoln rogers, military, photography, pilots, skill, soar, speed, talent, Thunderbirds, United States, usa, USAF Thunderbirds, west, western, wings over warren, Wyoming
I have finished my story and photos for publication on the USAF Thunderbirds and Cheyenne Frontier Days and how the two have a shared history and respect between them. That should be published soon. In the meantime, I wanted to get a few more Thunderbirds photos put on this blog! I had a very good time photographing and interviewing. Many thanks to the Public Affairs personnel for both the USAF Thunderbirds and F.E. Warren Air Force Base in Cheyenne, WY. They made it a pleasure.
One of the chief goals of the USAF Thunderbirds demonstration squadron is to inspire. Well… mission accomplished. I was inspired.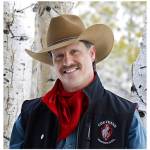 You can also find Lincoln Rogers on
www.lincolnrogers.com and the conservative,
Pro-America social media platform USA.Life
I like it there!