Tags
#photography, buckle, championship, colorado, cowboy, cowboys, event, final round, horse, lincoln rogers, National Western Stock Show, photo spread, PRCA, professional, rodeo, short go, sport, title, west, western, win, winners
A new photo spread of mine has been published by The Fence Post magazine and is now online on their website. The photo spread is of the championship round of rodeo at the 2022 National Western Stock Show in Denver, CO (Sunday January 23, 2022). Click on the image to go to the photo spread.
https://www.thefencepost.com/news/2022-national-western-stock-shows-championship-round-of-rodeo/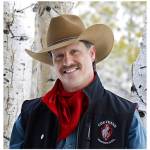 You can also find Lincoln Rogers on
www.lincolnrogers.com and the conservative,
Pro-America social media platform USA.Life
I like it there!