Tags
#photography, athletes, athletic, barrel racing, broncs, bucking, bul riding, colorado, country, cowboy, cowboys, cowgirl, cowgirls, culture, freelancer, freelancing, horse, lincoln rogers, photogapraphy, published, rodeo, rural, sport, tradtions, west, western, Writing
My latest article with accompanying photography has just been published. It is about the award winning and record breaking 2022 Elizabeth Stampede Rodeo celebrating their 35th year as a professional PRCA rodeo. The story and photos are separate from the big photo spread that has also been published! Click on the link or the image to go to the story and photos.
https://www.thefencepost.com/news/35n-and-thrivin/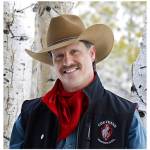 You can also find Lincoln Rogers on
www.lincolnrogers.com and the conservative,
Pro-America social media platform USA.Life
I like it there!