Tags
#photography, colorado, concert, country, cowboy, elizabeth colorado, elizabeth Stampede, elizabeth stampede rodeo, family, food, friends, fun, kylie frey, lincoln rogers, music, photos, rodeo, rural, ryan hurd, sing, singer, song, stage, thomas mac, video, west, western
I created a short video that is a brief recap of the concert night that kicked off the 2022 Elizabeth Stampede Rodeo in Elizabeth, CO. The video is a compilation of some of my photos and video shot during the event. It is on the Rumble platform. Click the link or the image to go to the video.
https://rumble.com/v176iei-recap-of-elizabeth-stampede-concert-night-june-02-2022.html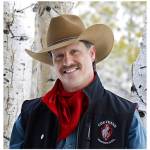 You can also find Lincoln Rogers on
www.lincolnrogers.com and the conservative,
Pro-America social media platform USA.Life
I like it there!