Tags
#photography, Aeromaster, colorado, Colorado Manure Hauling, compost, composting, country, Elbert County, environmental, equestrian, equine, equine waste, fertilizaer, horse, horse barn, horse manure, horses, Jonathan Whetstine, lincoln rogers, manure, natural, quality, recycle, Richer Lands Compost, Roger Whetstine, rural, waste, west, western
I created some added video content to follow up — and pair with — my published article (May 02, 2022 in The Fence Post magazine — "The Source Is The Horse, Of Course") about the trailblazing Colorado companies that are creating quality compost from 100% equine waste.
It is a short video (just over a minute) that includes photos, video clips and audio interview clips. I thought those companies deserved some added content!  Just click on the link or the image to get to the video located on the Rumble platform.
https://rumble.com/v164903-trailblazers-in-creating-quality-100-equine-waste-compost.html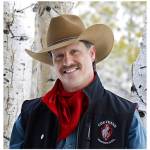 You can also find Lincoln Rogers on
www.lincolnrogers.com and the conservative,
Pro-America social media platform USA.Life
I like it there!