Tags
Balenciaga scandal, bible, children, Christ, Christian, Christianity, exploitation, faith, God, human trafficking, Jesus, ligfht in the dark, light in darkness, light in the darkness, Matthew 18:6, pedophilia, protect, protect the children, sexualization, sin, trafficking
There is no sitting on the fence for this one. It is too important.
In my opinion, the open promotion of, and the attempt to normalize, child trafficking and pedophilia have no place in a civilized society. Exploiting the most vulnerable among us for sexual gratification is a hideous evil that has no defense. That is a chained and locked no-go zone for anyone who desires to live in a world that hasn't gone crazy.
I worked for years as a therapist for physically and sexually abused children. It is why the near-total silence from media, celebrities and politicians on the horrific child trafficking/pedophilia in the spheres of societal power and influence is utterly heartbreaking. The Balenciaga photoshoot scandal is just the tip of the iceberg. The fact that the child sexualization of the ad campaign was so open is a sad commentary on our culture. Sadder still is that most of those involved (including the "celebrities" that are paid to model and promote the brand) have not denounced the brand. Some have even openly promoted the brand after the scandal broke.
Let me be blunt. Sexualizing children only leads to one thing. Sex with children. It is the end goal, and Balenciaga seems to be promoting that very thing. That brand is not alone on this, either. Adidas was also involved with Balenciaga's ad campaign. It does not appear to be rare or isolated, which makes this all even worse.
In my experience, keeping children safe is not only a normal human response, but it is also a deeply rooted Christian principle. Jesus Christ is quoted in the bible in THREE separate passages issuing a warning to those who involve children in sin (Matthew 18:6, Mark 9:42, Luke 17:2). Matthew's verse states, "but whoever causes one of these little ones who believe in Me to sin, it is better for him that a heavy millstone be hung around his neck, and that he be drowned in the depths of the sea." The other passages are very similar in their phrasing.
Protecting the vulnerable among us is the right and moral thing to do. It always has been. There is nothing "progressive" or "enlightened" or "loving" about sexualizing children.
Please… be a light in this dark world. Protect the vulnerable.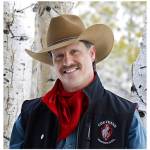 "You shall know the truth, and the truth shall make you free." ~ John 8:32