Tags
#photography, America, bald eagle, Bird of Prey, colorado, country, crowd, elizabeth Stampede, honor, icon, iconic, lincoln rogers, National Anthem, National Bird, patriot, patriotic, patriotism, red, respect, rodeo, rodeo fans, rural, spectators, stand for the anthem, stars and stripes, United States, usa, west, western, white and blue
The Elizabeth Stampede Rodeo designates its Sunday afternoon performance as the "Red, White and Blue Rodeo" and it is a "Stars and Stripes" affair to honor local service men and women both past and present. They really do a nice job of showing honor and respect for those who have served in the military, as well as honoring the patriotic symbols that harken back to the founding principles of our country. They rocked the singing of the National Anthem by bringing out this Bald Eagle and holding it aloft while it flapped its wings during the closing lines of the anthem. It was an inspiring sight and environment and I loved capturing it with my camera.
How cool is that?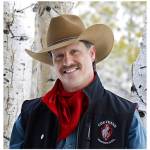 You can also find Lincoln Rogers on
www.lincolnrogers.com and the conservative,
Pro-America social media platform USA.Life
I like it there!