Tags
#photography, animal athlete, athlete, barrel racing, colorado, country, cowboy, cowboys, cowgirls, elizabeth Stampede, horse, horses, lincoln rogers, professional, rodeo, roots, rural, sport, tradition, traditions, west, western
Great rodeo to cover for publication! Fast horses, big action and awesome weather this past weekend in Elizabeth, CO. I am neck deep in working on photos and interviews, but will post items from the recent 2022 Elizabeth Stampede Rodeo when I get a chance. Here is one image I have ready. Experienced Colorado barrel racer Kelly Yates won the barrel racing title in 2022.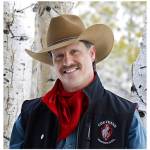 You can also find Lincoln Rogers on
www.lincolnrogers.com and the conservative,
Pro-America social media platform USA.Life
I like it there!