Tags
bible, faith, God, I am the light of the world, Jesus, Jesus Christ, life, light, light of the world, lincoln rogers, philosophy, salvation, scripture, spirit, spiritual, the way, truth, wisdom, world
Where do you look for direction in this world? I look for it in the bible. I know plenty of people don't do that and even disagree with doing it. That is their choice.
Personally, I find a lot of "truth" coming from this world to be ever-shifting. The evidence is all around us at this point in time. Despite our culture becoming more secular than ever, chaos, unrest, and violence are increasing, not decreasing. The plain meaning of words change in the blink of an eye, which creates confusion and division. Oppression is called virtue, while freedom is called selfish. To hold a different opinion or belief of a current narrative is said to be "hate," when popular and/or official narratives change all the time. To me, looking to humankind for answers and solutions is to divorce oneself from reality. One need only look throughout history at continued violent dictatorships to confirm it.
Personally, I look to the words of Jesus Christ for an unmoving foundation in the middle of chaos. He said, "I am the way, the truth and the life" in John 14:6. Jesus never promised a perfect life free of trouble to his followers. He understood the corruption of the world and the continued evil that infests it. He came and sacrificed for us so that we can have peace in overcoming the continued corruption until our days are no more. "I have said these things to you, that in me you may have peace. In the world you will have tribulation. But take heart; I have overcome the world." ~ John 16:33
There is truth that doesn't shift and sway in the wind of opinion or decree. If you read the bible and the words of Jesus Christ contained within it, you will find truth and light that is life-changing. It says in the book of Galatians chapter 5: "But the fruit of the Spirit is love, joy, peace, patience, kindness, goodness, faithfulness, gentleness, self-control; against such things there is no law." Who doesn't want a world where people display those attributes?
The bible said it well in the book of Joshua – "And if it is evil in your eyes to serve the Lord, choose this day whom you will serve… As for me and my house, we will serve the Lord." ~ Joshua 24:15
This world holds no answers for the human condition. I will keep looking to the Light.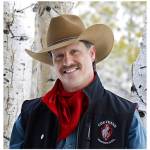 "You shall know the truth, and the truth shall make you free." ~ John 8:32