Tags
attack, attempt, blackmail, blackmailer, blackmailing, Christian, Christianity, extort, extortion, faith, God, hack, hacker, hackers, hacking, Isaiah 55, Jesus, old school, salvation, small business, source code, tech, technology
Back in November, 2022, my LLC's business email was sent an email (from my own email address) stating my website and email systems have been hacked and if I don't pay thousands in Bitcoins to a provided link they would "systematically go through a series of steps to totally damage your reputation."
Well, I am old school, so I figured there was at least a decent chance they were bluffing my I-don't-use-the-latest-tech-for-anything freelance business. When I did not comply and instead reported the email to the federal Cybersecurity & Infrastructure Security Agency (CISA), I didn't hear anything further from the so-called "hackers." Side question – does CISA even do anything for the average American citizen or is it just another bloated bureaucracy only in existence to advance a bloated bureaucracy? But I digress…
Fast forward a couple of months and now there is a NEW "hack" attempt sending my I-don't-use-the-latest-tech-for-anything business LLC an email and demanding payment in Bitcoins or they will expose all this salacious behavior (that I have not done) that took place on all my internet devices (of which I only have 1), and that they recorded through my internet devices' cameras (which I shut down and block when I purchase any new devices), to all my social media accounts (of which I have virtually none). Remember me typing a couple of times that I-don't-use-the-latest-tech-for-anything? Yeah, well… their extortion attempt depends upon someone using the latest tech online for e-v-e-r-y-t-h-i-n-g.
In other words, these "hackers" send boilerplate hack threats out like mass mailings in the hopes their generic email threats might apply to someone and then that someone will send Bitcoins to prevent themselves from being exposed by "hackers" who don't actually have anything to expose. I waded through the source code of the email they sent — which they spoofed into looking like my own email so that it would appear they actually did hack into my business accounts — and discovered the IP address led back to some person named Maxwell Mendes Oliveira who lives in Brazil. Is it that even a real person? Unsure, but I dug up and found an email for this alleged "Maxwell" in Brazil and replied with a firm no, along with encouraging him (her/they/it) with these words…
"Do better.  Live your life with purpose and not just to take advantage of others.  There is a God and He cares about your life.  Search for Him and you will find Him.  John 3:16 – 'For God so loved the world, that He gave His only Son, so that everyone who believes in Him will not perish, but have eternal life.'"
Will those words make any difference? I don't know, but God does know and He promised in Isaiah 55:11 "So shall my word be that goes out from my mouth; it shall not return to me empty, but it shall accomplish that which I purpose, and shall succeed in the thing for which I sent it."
Hope you all are doing well and have avoided the headaches of any so-called hackers.
God bless!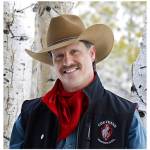 "You shall know the truth, and the truth shall make you free." ~ John 8:32