Tags
belief, bible, Christian, Christianity, Damar Hamlin, faith, football, God, health, Isaiah 55, Jesus, Jesus Christ, life, life is precious, life is short, lincoln rogers, Lord, love, precious, purpose, scripture, Seek the Lord, time, truth, uncertainty
Less than two weeks ago, the young fiancé of a neighbor's son was found unresponsive in the morning and had to be rushed to the hospital to recover. They had just become engaged the night before.
Yesterday, an extremely close friend that is older nearly passed away from a serious kidney infection before responding well to treatment in the hospital. She was doing great just a few days earlier.
And now tonight, my wife and I watched a 24-year-old NFL football player collapse and become lifeless on the field on live tv. He is in peak physical condition in the prime of his life.
Lincoln Rogers' stock image of an antique pocket watch on LightStock.com
My wife and I talked while the medical efforts were being performed on football player Damar Hamlin, who we are praying for, along with his family and friends. We hope he will be all right. These reminders of the frailty of life in such close succession brought to our minds a passage in the bible that is as relevant now as it was when it was written thousands of years ago.
"Seek the Lord while He may be found; call upon Him while He is near." ~ Isaiah 55:6
Life is short — None of us are guaranteed any extra days on this world — We are all born for a purpose — There is a God who loves us and cares about us.
My prayer for 2023 is that people realize those truths.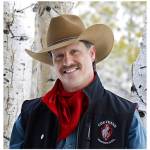 "You shall know the truth, and the truth shall make you free." ~ John 8:32